Due to the situation caused by COVID 19, a lot of employees around the world started working from home. But of course, working from home is really different from working at your workplace. The main problem during this crisis we're all experiencing is how to keep our employees engaged and productive while they're working from home.
The Headhunter Group is determined to help our clients and other companies to find their way through this entire situation and will do all we possibly can to help them. As a result of Covid 19, we would like to offer: 3 Month Group Coaching Program.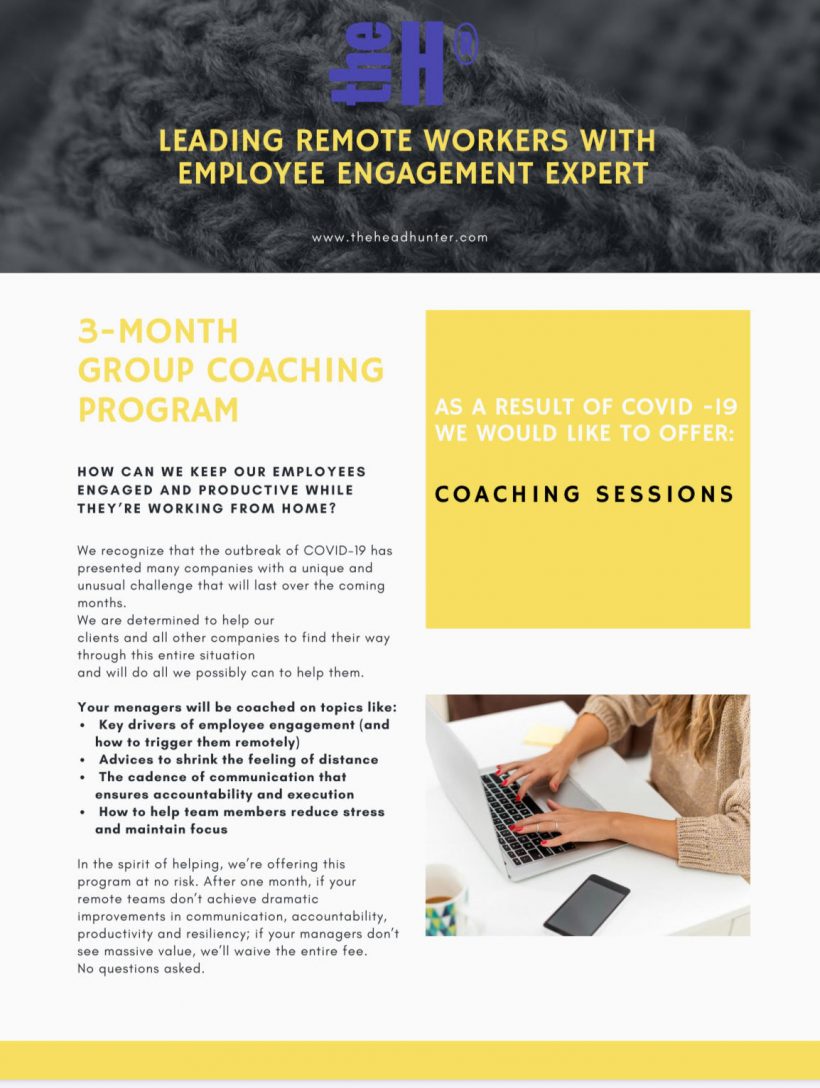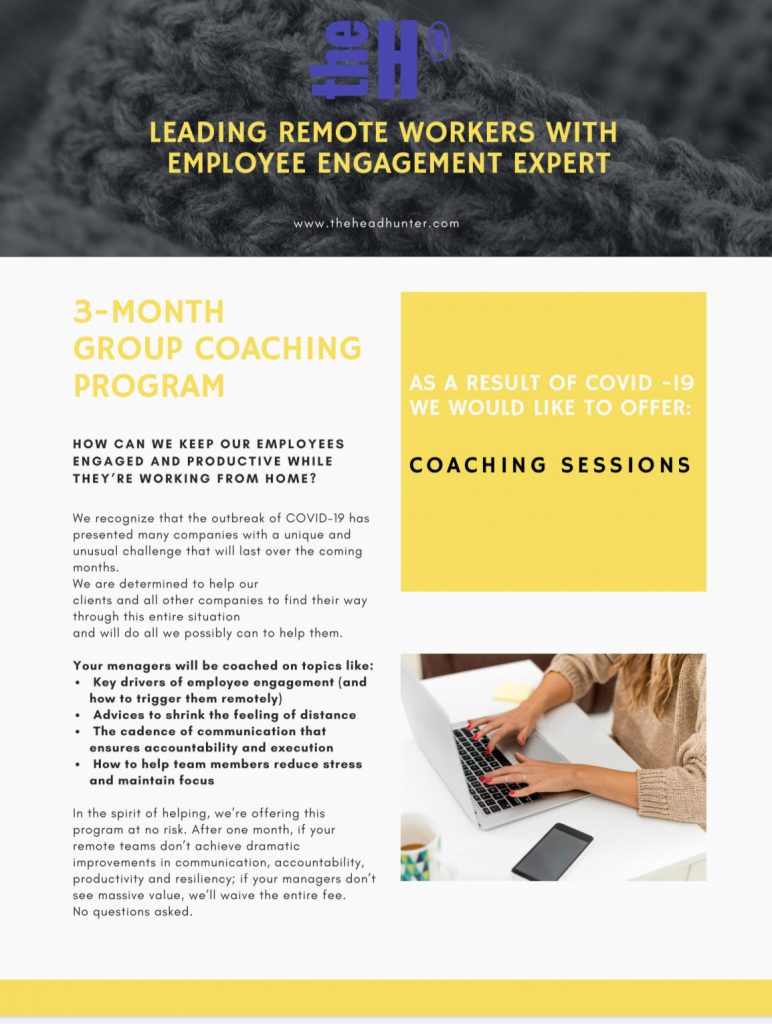 The 3 Month Program will include:
Live Kick off Sessions via Zoom
12 week Action Plan (weekly activities and check-ins)
Ask questions and get advice directly from engagement coach, via email
Monthly Group Coaching Sessions with our coach via Zoom
3 Month access to Coach platform which includes behavioral nudges and micro-learning videos
Hurry up !! There are limited number of cohorts available and we'll be granting them on a first come first serve basis.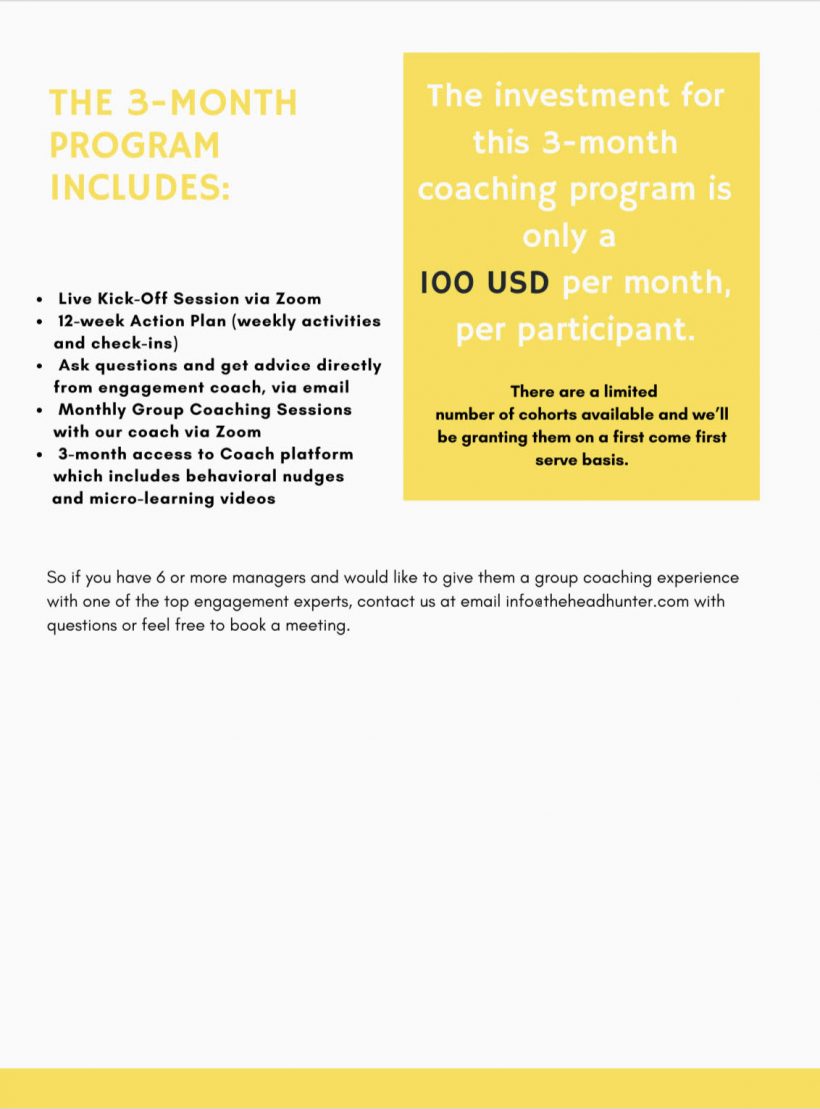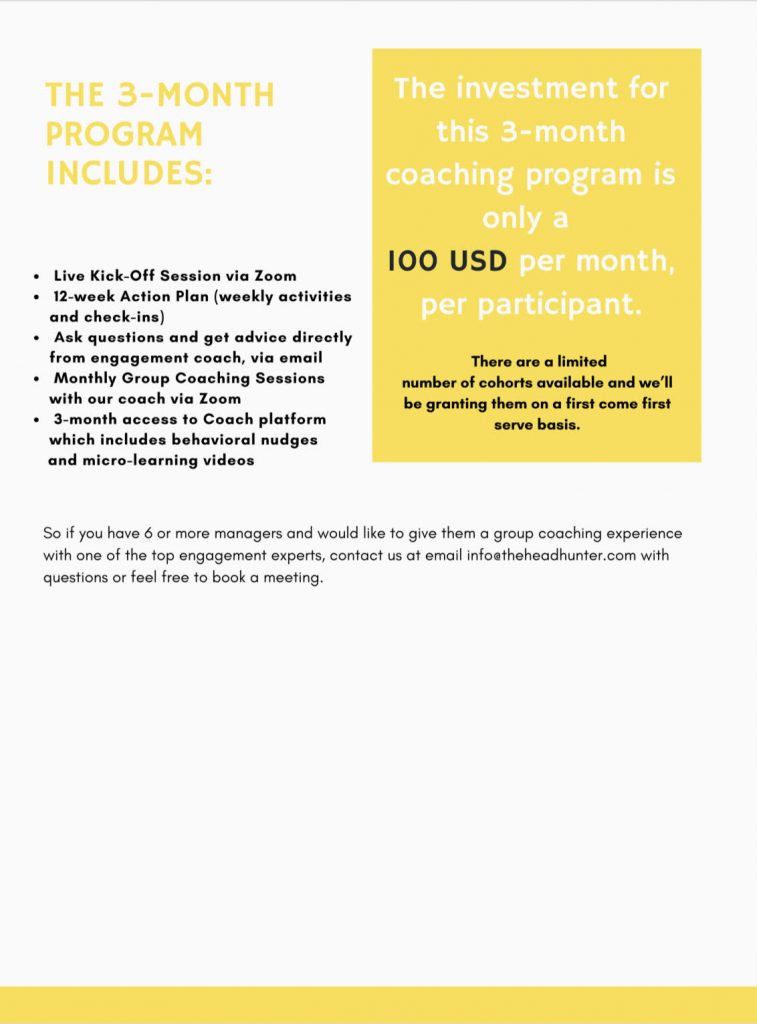 So you can contact us at our email info@theheadhunter.com with any question you have on this program, or you can always book a meeting on Zoom with one of the top engagement experts.