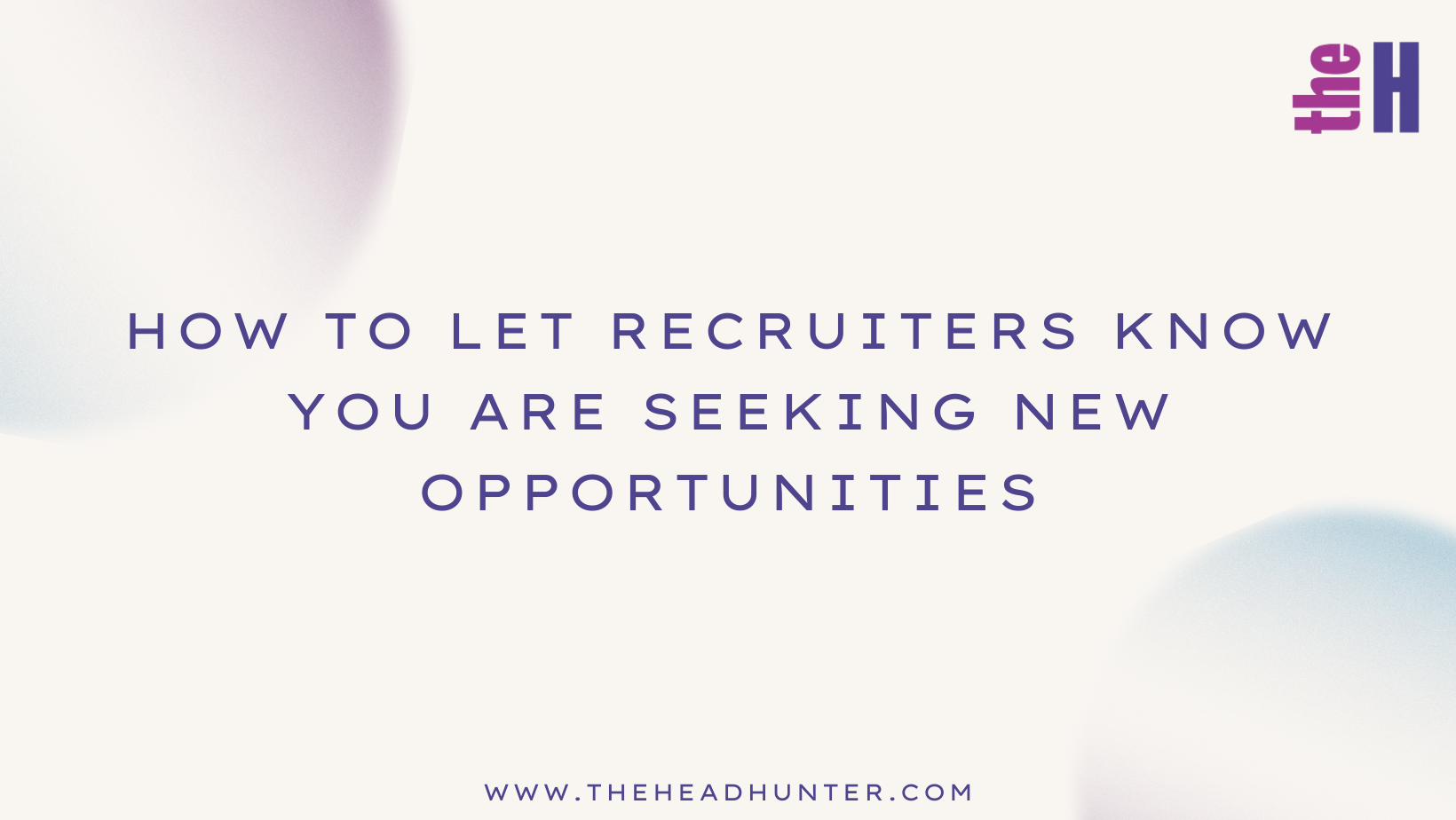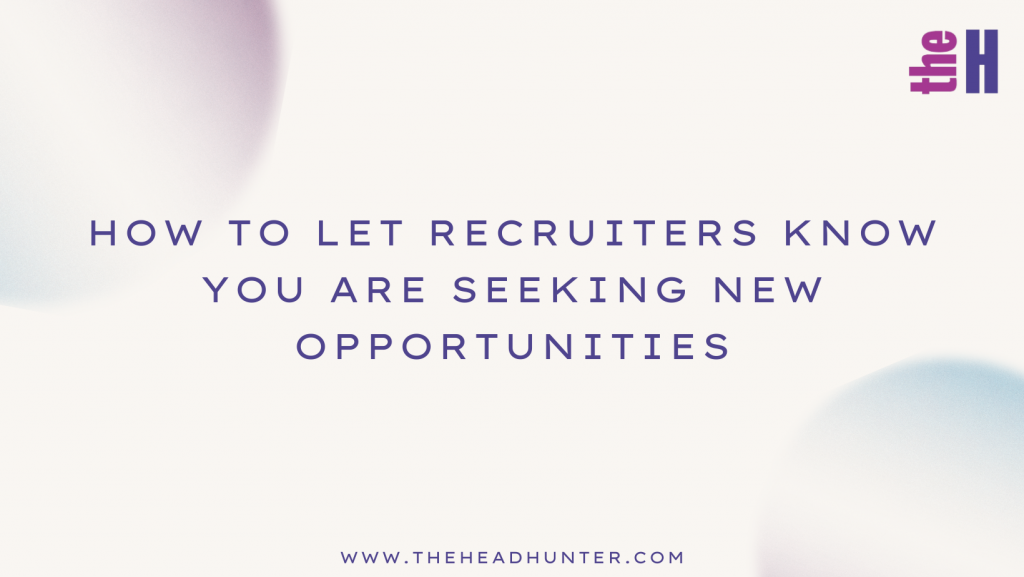 Artificial Intelligence (AI) and changes in online behavior, including easier access to information, have made the Internet a perfect place for job seekers to meet recruiters. If you are in the process of job hunting, you must nurture strong relationships with recruiters. Recruiters are responsible for filling open positions for a variety of companies. However, a very important part of their job is also the support they can offer to you, the job seeker:
You can prepare for the recruitment process with the help of recruiters;
Recruiters provide practical tips and guidance for the interviewing process;
Recruiters advise you for the potential negotiations about the financial package;
They give you exclusive insight about the new potential company;
Overall, recruiters strive to find the perfect match between the job seeker and the company;
Thus, a strong relationship with recruiters is fundamental for your career progression and aspirations.
But where do you find recruiters and how do you reach out to them? The answer is LinkedIn. According to Jobvite's 2020 Recruiter Nation Survey, 72% of recruiters use LinkedIn for their recruiting efforts. Employers are increasingly using LinkedIn for recruiting.
To contact recruiters, two strategies are used: the passive strategy and the proactive strategy. On one hand, the passive strategy relies on keywords, and recruiters are driven by keywords. On the other hand, the proactive strategy relies on identifying recruiters who specialize in your area of expertise. You then create a clear message and reach out to them. This way you get the recruiter's attention and can start the process of building a relationship with the recruiter.
Nevertheless, contacting the recruiter is not enough if your profile on LinkedIn needs changes. We have created a few steps you should follow before reaching out to recruiters.
First and foremost, invest in your LinkedIn profile:
Have a professional profile picture (an appropriate profile picture gets your profile noticed in the LinkedIn community);
Enhance your headline (try to provide the right information on your headline, such as what you do, the industry you are currently working in, your expertise, etc. You can be creative here);
Provide a clear and articulate summary (there is a summary section on your LinkedIn profile). Writing a good summary is essential because it is a significant opportunity to not only showcase your professional work but your personality as well;
You can also activate the "Open to Work" option and set the job title, type, location, and so on. "Open to Work" helps recruiters notice you.
Another 'investment' you can make on your profile is to publish content. Nevertheless, this doesn't mean publishing anything you see out there, the content should be relevant to your expertise and the industry you are working in. Publishing content is a great way to engage with existing connections and expand your network. 
Next, you find the recruiters on LinkedIn, they are the ones that have access to job openings or listings that may not always be available on platforms such as job boards. However, recruiters are often of great value to you because they have connections that could benefit your job search. You can look up "recruiter" on LinkedIn's search button, however, not all recruiters have the same job title, some go by "Headhunter", "Talent Specialist", "Recruitment Specialist" etc.
By using all of LinkedIn's features, you can search for recruiters and specify the company they work for, in our case "The HeadHunter". Our recruiters reside in Albania, Kosovo, the Republic of North Macedonia, Serbia, Montenegro, Cyprus, Greece, Bosnia and Herzegovina, Bulgaria, and Texas (USA). They can be extremely helpful to find the perfect opportunity for you, wherever you reside. After finding the recruiters, the next step is to connect and reach out to them. You can easily send a personalized connection request by letting them know what you are looking for.
Meet our recruiters:
Doruntina, which also likes to be called shortly Dori, has been a recruiter and talent sourcing for more than 7 years. She is a very good career adviser when it comes to helping you what are the next big career moves to make. With The Headhunter, she has helped more than 400 people get their dream jobs. She is located in Sofia and is working Remotely and yes, she can be available for any call at +38349716161 or email her at d.jakupi@theheadhunter.com, or at Doruntina's LinkedIn Account.
Julijana has been recruitment and headhunting professional for more than 12 years now. She is a trusted career advisor for hundreds of candidates and a credible employment and recruitment partner for many clients from the government and business sectors.
Julijana says: There's nothing like the thrill of a candidate's enthusiastic "Yes!" to an offer, and an equally pleased hiring manager who just landed a top performer. Perhaps even more satisfying is successfully recruiting a superstar and then seeing her develop a billion-dollar product. Knowing my efforts impact the bottom line keeps me going every day. She is located in Skopje and you can reach her up at + 389 71 370 151 or email her at: j.minovska@theheadhunter.com, or at Julijana's LinkedIn Account .
Emin holds a Master's degree in Business and Marketing Management from Oxford Brookes University and is a member of the Certified Institute of Personnel Development (CIPD) and the John Maxwell Leadership Academy. He is highly skilled in recruitment with extensive experience across several industries, including Leisure and Tourism, Manufacturing, Engineering, and FMCG. With an extensive professional network, he can help you achieve your next career goals and aspirations. He is located in Tirana and would love to get in touch with you on +355 68 60 29 691 and/or at e.shini@theheadhunter.com, or at Emin's LinkedIn Account.
Ergesta has been attracting and evaluating candidates for more than 8 years and has a natural talent for finding, evaluating, and hiring them. She has experience in human resources, training, and competency framework, as well as sourcing candidates from multiple sources. Excellent interpersonal skills, confident and poised in interaction with individuals at all levels readily developing rapport with clients and colleagues. She is located in Tirana and is available for any call at+355682033430 or email her at e.stermasi@theheadhunter.com, or at Ergesta's LinkedIn Account
Milic is our IT Recruiter and Recruitment trainer for technical roles. He has a background in IT during his studies at the University of Montenegro, Electrotechnical Faculty. In his free time, he likes to "catch the wind" while kitesurfing, which is his passion during the summer. In winter he enjoys snowboarding. He is our representative for the Montenegro and Serbia office. Feel free to contact him for more information regarding IT roles at m.popovic@theheadhunter.com, or at Milic's LinkedIn Account.
Olta is based in our office in Tirana is very passionate about serving jobseekers and possesses outstanding communication skills. Since joining the HeadHunter Group three years ago, she has developed strong relationships with several companies. She has been an integral member of the team, successfully recruiting for several partners and sourcing candidates adeptly. Olta absolutely loves what she does, which is why she is always eager to match the right company and candidate. She could be the person you need to land the job of your dreams. Do not hesitate to contact her on +355 68 607 7430 or/and o.qarri@theheadhunter.com. You can also contact Olta through Olta's LinkedIn Account.
Kreshnik has 12+ years experience in Management, Human Resources, Recruitment, Marketing, and Accounting, with renowned companies and nonprofits in Albania and Kosovo. At the HeadHunter, Kreshnik is focused on recruiting and talent sourcing in different industries. Kreshnik analyses recruitment data provided by companies to improve hiring, increase revenue, and reduce costs by analyzing recruiting data. His currently located in Prishtina, and you can reach him at: k.qorraj@theheadhunter.com, or mob. +383 44 224 466, or at Kreshnik's LinkedIn Account.
Albin is one of our most experienced headhunters, experienced at finding the right people for even the toughest positions. His background in HR and politics allows him to gain insight into a variety of profiles and judge candidates with such accuracy. Albin is based in Sarajevo, where he runs the Headhunter office, but he works actively in international recruitments also. He can be reached at +38761 146 212 or at a.zuhric@theheadhunter.com or at Albin's LinkedIn Account.