The challenge of the situation which has been brought to us due to the COVID19 crisis has brought a lot of difficulties for business all over the world. This is exactly what inspired us to take action and help business in need. Some of the ways we want to help you are: By offering Web Space for free and free job board for all companies for up to 3 months.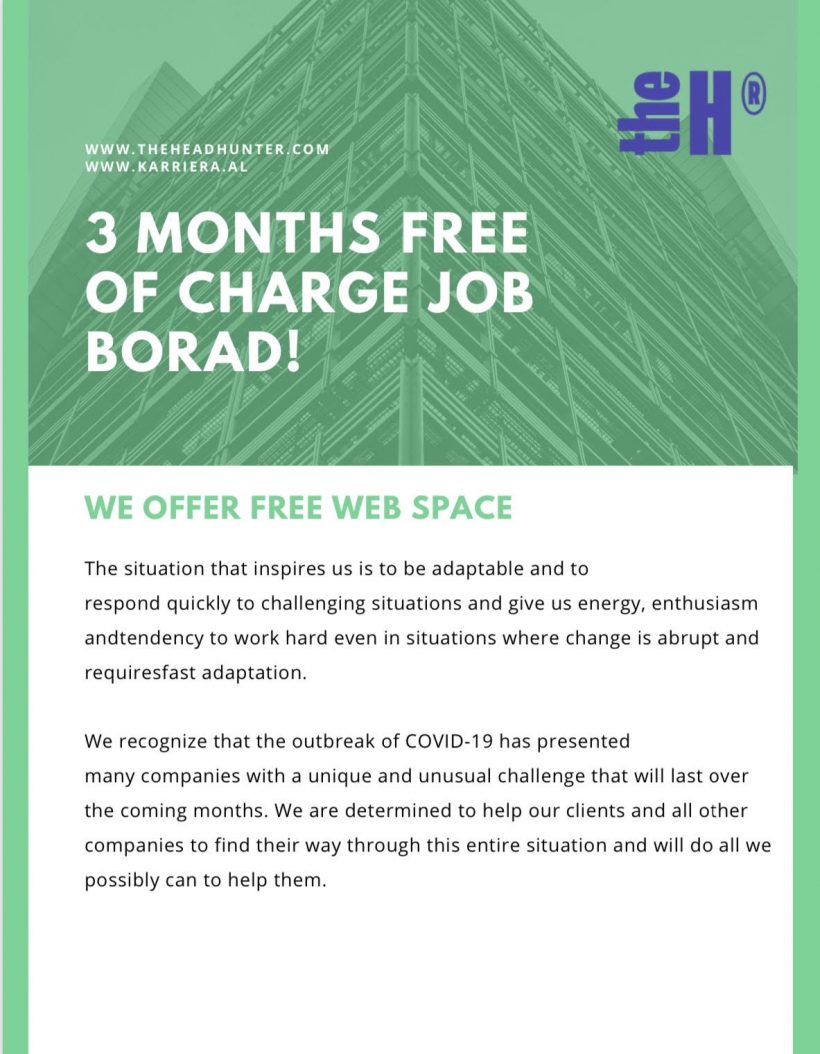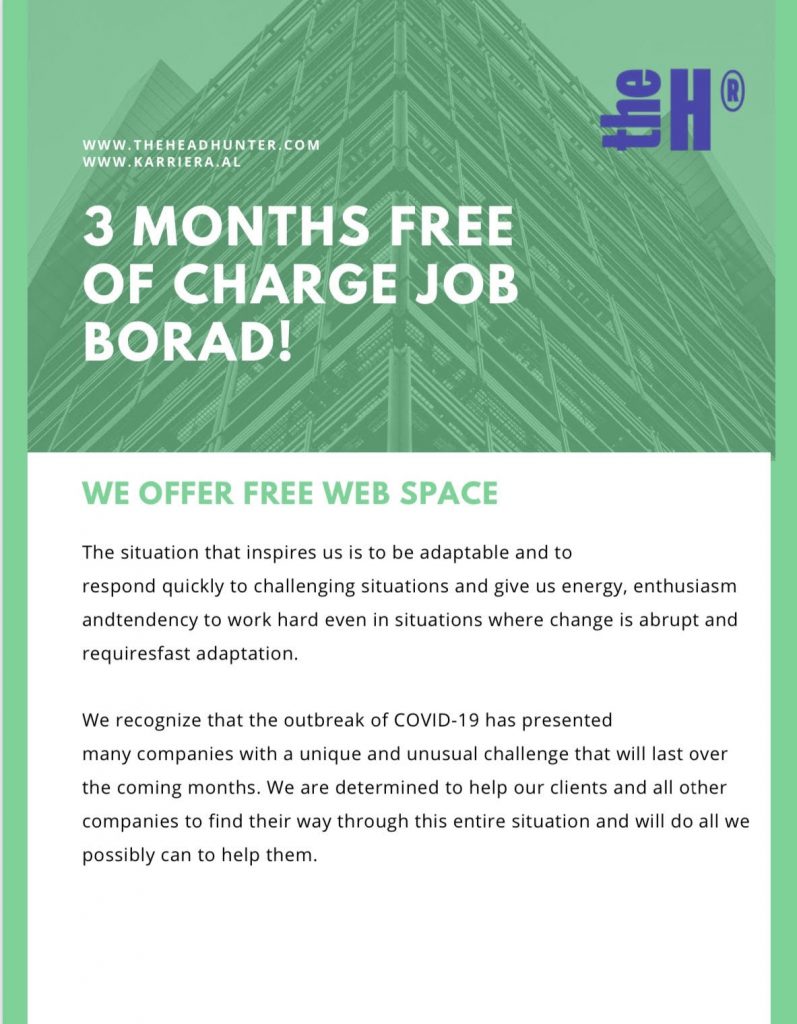 This situation is that kind of a situation that inspires us to be adaptable and to respond quickly and we know that most companies are short staffed and need to employ people as soon as possible. This is why we are offering you free job board which means that companies can use our social media and web sites as a tool to post their vacancies.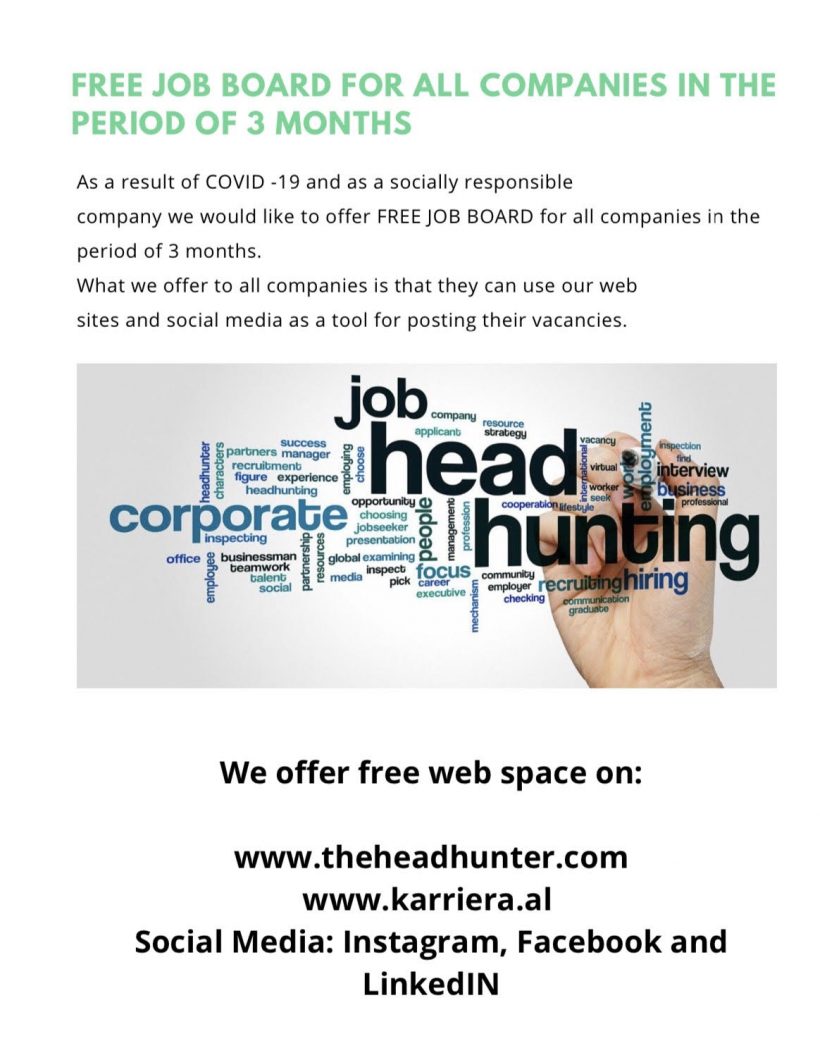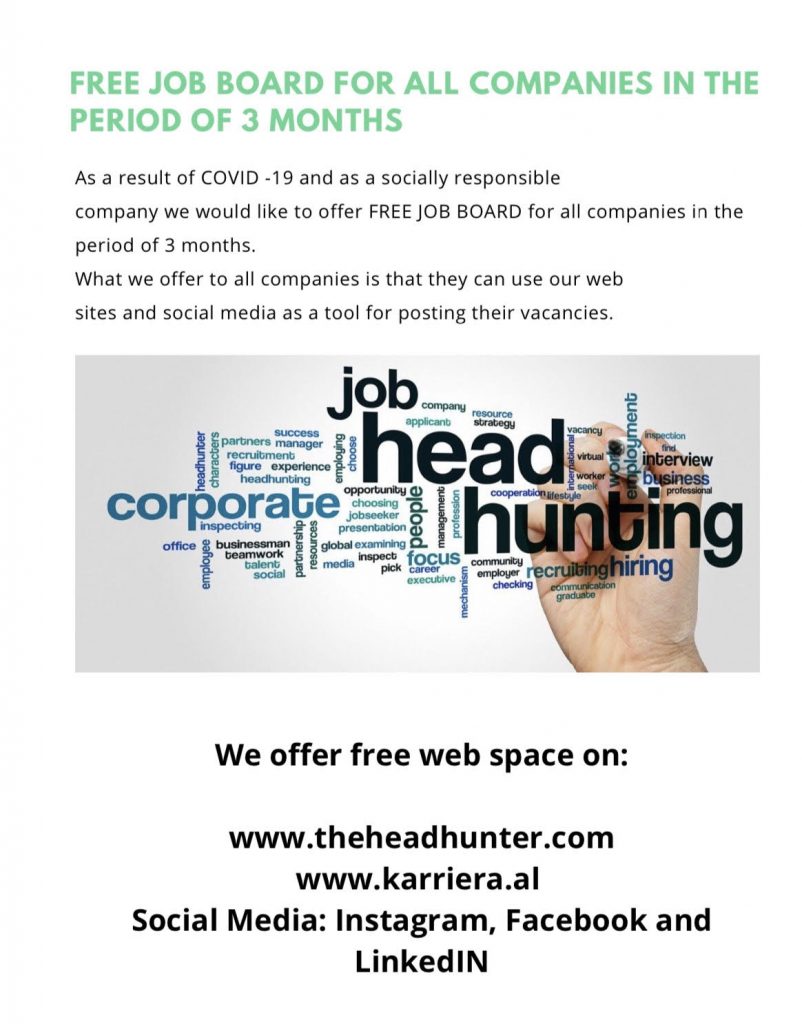 If you're interested, please visit: www.theheadhunter.com ; www.karriera.al or our social media profiles on Facebook, Instagram or LinkedIN.